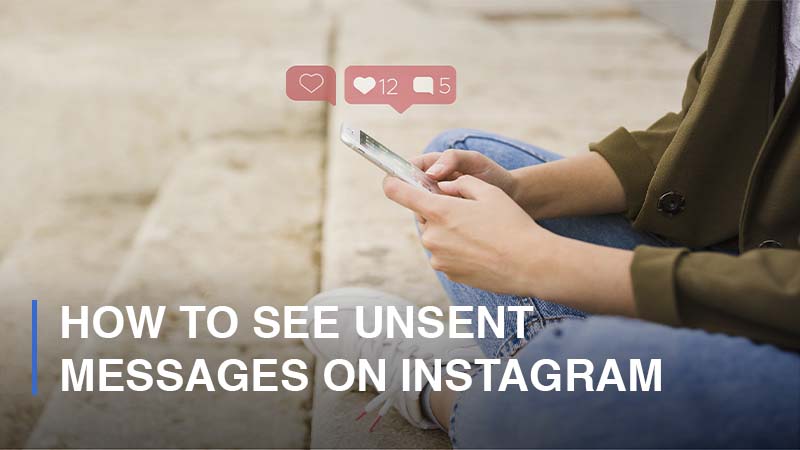 There is no need to discuss that Instagram is one of the greatest and most popular social networking sites for visual content, which was only pictures before, but now also short and long videos. From simply a photo-sharing platform, Instagram has grown to truly become a social media network where its users can connect with each other, businesses, influencers, etc., like the way Facebook and Twitter do. And inevitably, Instagram Direct – the messaging feature – is available, letting Insta-users communicate with each other by sending messages, images, and videos. Currently, Instagram's messaging function is mature enough to be compared with Facebook Messenger, with all the essential capabilities, including the ability to unsend a message. Can we read a deleted message on Instagram? Let's find out the answer in this guide.
Is It Feasible to See Unsent Messages on Instagram?
Unfortunately, there will be no way for you to read an unsent message on Instagram, even if the sender changes his or her mind. This is because once a message is unsent, it will get deleted from both sides permanently – the sender and the receiver. Therefore, no feature is allowed to help Instagram users to read deleted messages to protect privacy for all. So, do not try to access the inaccessible. Currently, there are a lot of third-party tools that are trusted to enable you to read unsent messages, but we doubt if they actually work or not. Anyway, you should not try thế applications because you may leave your Instagram account vulnerable to cyber attackers. Be careful!
How to Delete an Instagram Message
Have you ever regretted what you sent to others on Instagram? If yes, then thankfully, Instagram enables you to take it back. Please note that once you have unsent your message, you will not be able to redo it. This is how to delete a message on Instagram:
Step 1

: Open your

Instagram application

> Go straight to the paper plane icon on the upper-right corner of your home screen.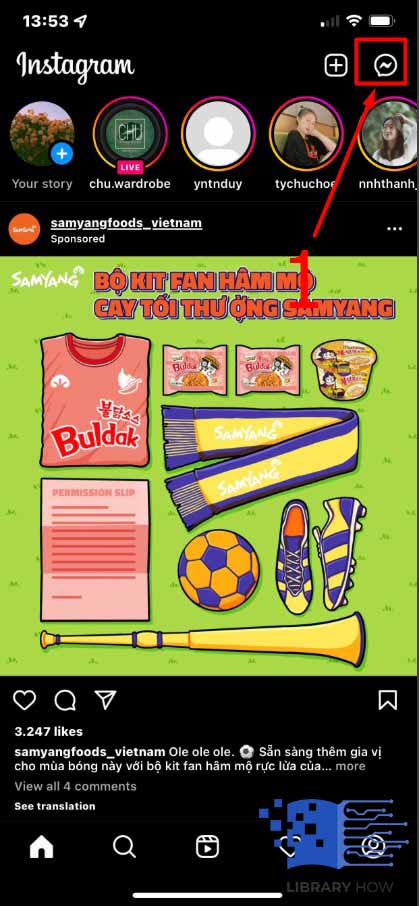 Step 2

: In your

Instagram Direct

, go to the chat you would like to unsend messages > Click on and hold the message you want to delete > Tap on

Unsend

> Done.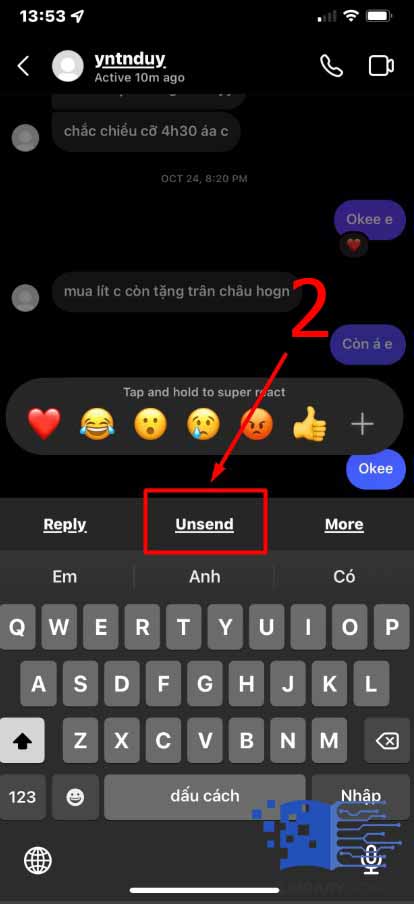 Frequently Asked Questions (FAQs):
Can You Restore Your Deleted Messages on Instagram?
As we already mentioned before, you have no way to restore deleted messages on Instagram. Unlike when you delete and restore Instagram content, ranging from posts and stories to reels, they will be kept for 30 days until vanishing into thin air, and unsent messages will be eliminated permanently from the platform. So, you had better think carefully before deciding to delete one message on Instagram.
Can You Send a Profile as a Message via Instagram Direct?
Luckily, Instagram lets you do that easily. When you send someone's profile as an Instagram message, it will showcase the username and a preview of their profile. Here are steps to share an Instagram profile via Direct:
Step 1:

Open your

Instagram app

> Go to the profile you would like to send via

Instagram Direct

.

Step 2

: Go and click on the three dots icon > Choose

Share This Profile

.

Step 3

: Search for the user or group you want to send the profile to > Confirm with

Send

> Done.
Can You Send a Post to Your Friend via Instagram Direct Message?
Definitely, you can send a post (photos, reels, or carousels) to your friend via Instagram Direct. Messages will not show up in your notification, feed, or search. Follow these steps to send posts to other users:
Step 1

: Navigate to your

Instagram feed

> Go to the post you would like to send.

Step 2

: Click on the

paper airplane icon

right below the post > Select the user or group you would like to send posts to.

Step 3

: Add a message if you want > Hit

Send

> Done.
Please note that if the owner of the post is in private mode, then your friends will not be able to see what you send unless your friends follow that user too.
Can You Delete a Conversation on Instagram Direct?
Of course. If you no longer want to see a chat in your Instagram Direct, then feel free to delete it. Do not worry because the person you have a conversation with will not be informed of the deletion. Here is how you do it:
Step 1

: Open the

Instagram app

> Navigate to

Instagram Direct

by tapping the

paper airplane icon

on the right corner of the screen.

Step 2

: Scroll and look for the chat that you would like to remove from your

Direct

> Swipe left and select the option

Delete

.

Step 3

: Confirm

Delete

> Done.